A collection of recent DIY projects I have undertaken for friends and family.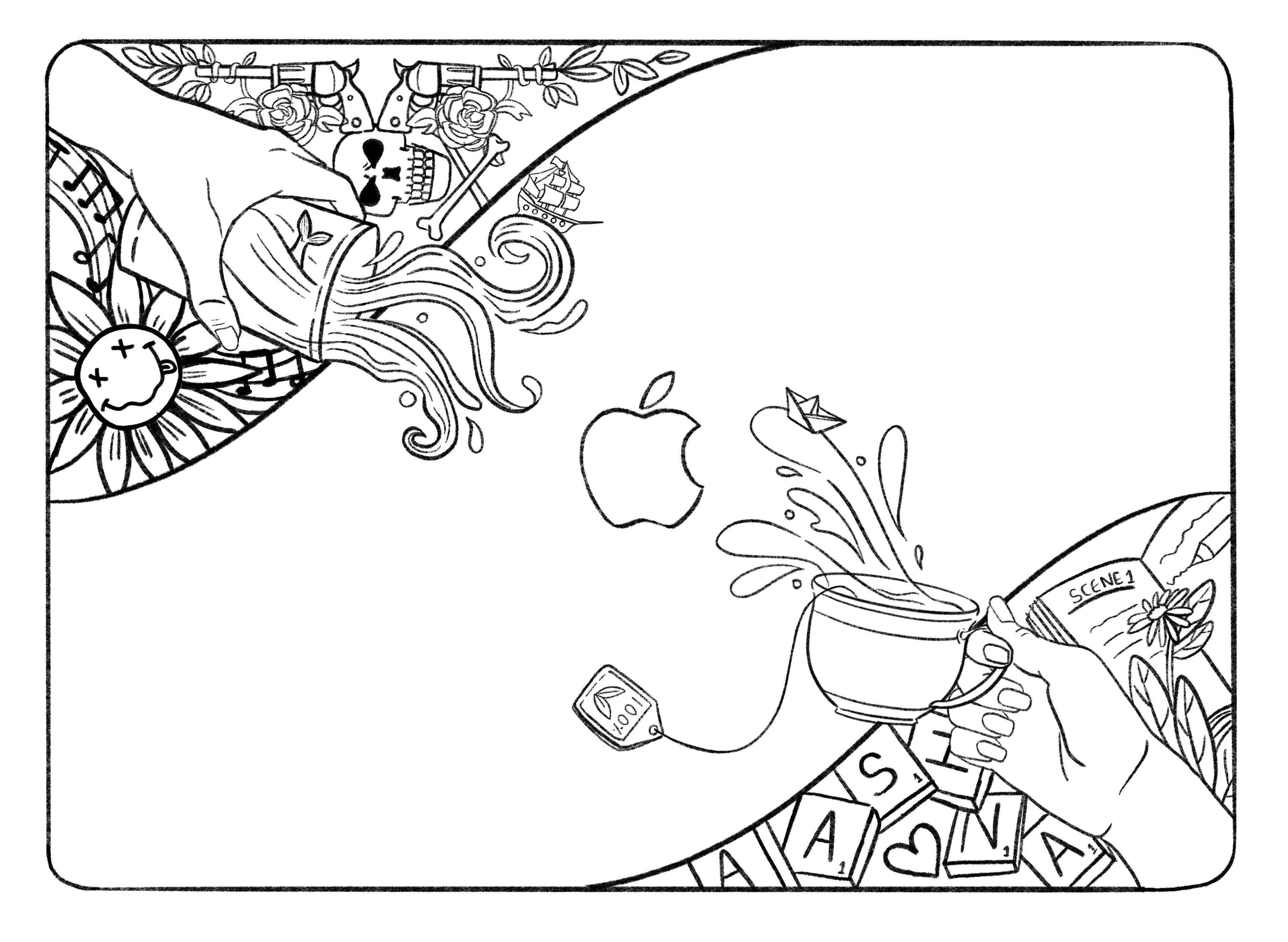 PROJECT 1
I sketched out a design amalgamating the interests of the individual, incorporating a dark and light theme of duality found in their personality. Materials used were acrylics, Copic markers, Posca markers and a gel top coat.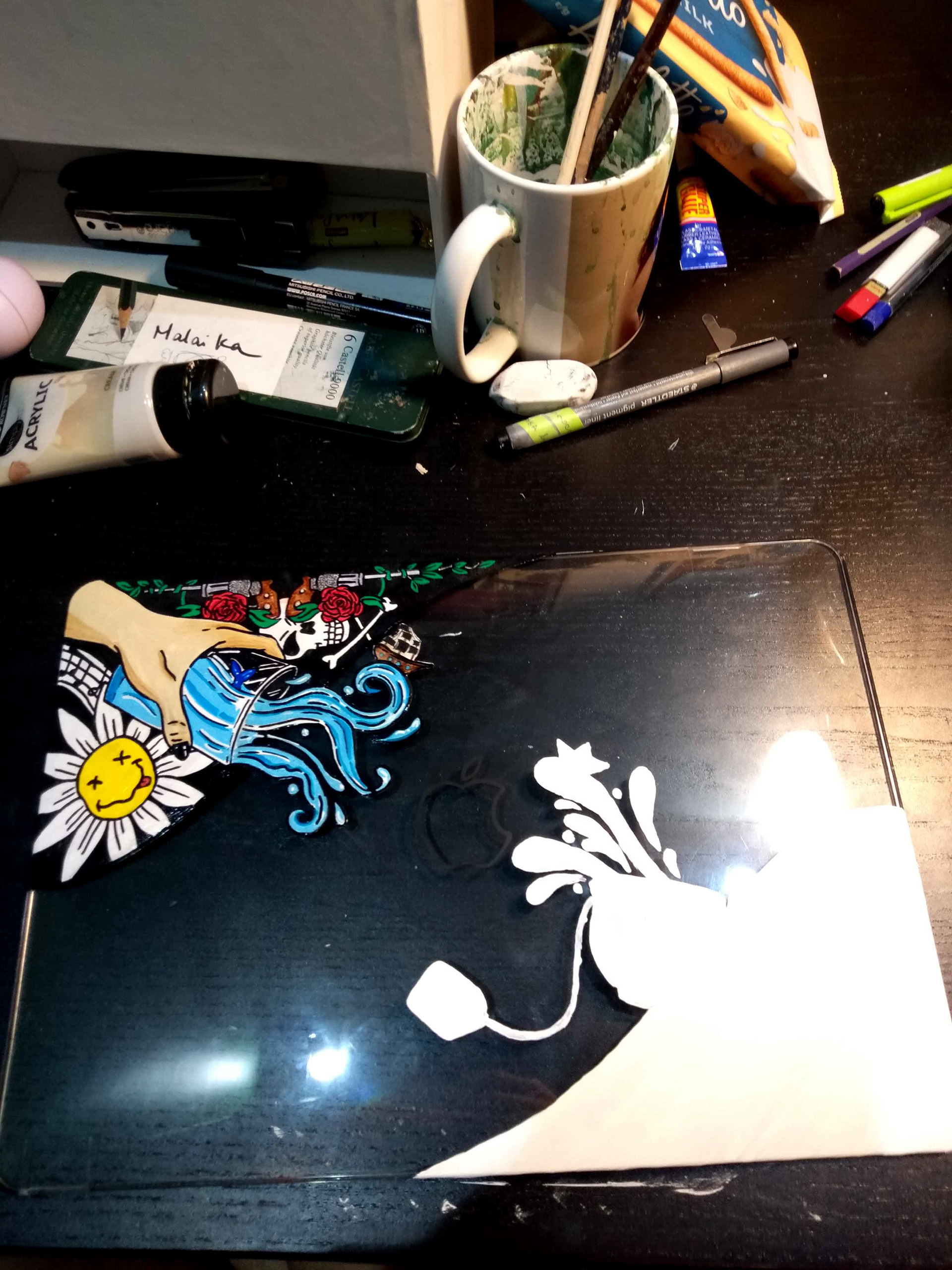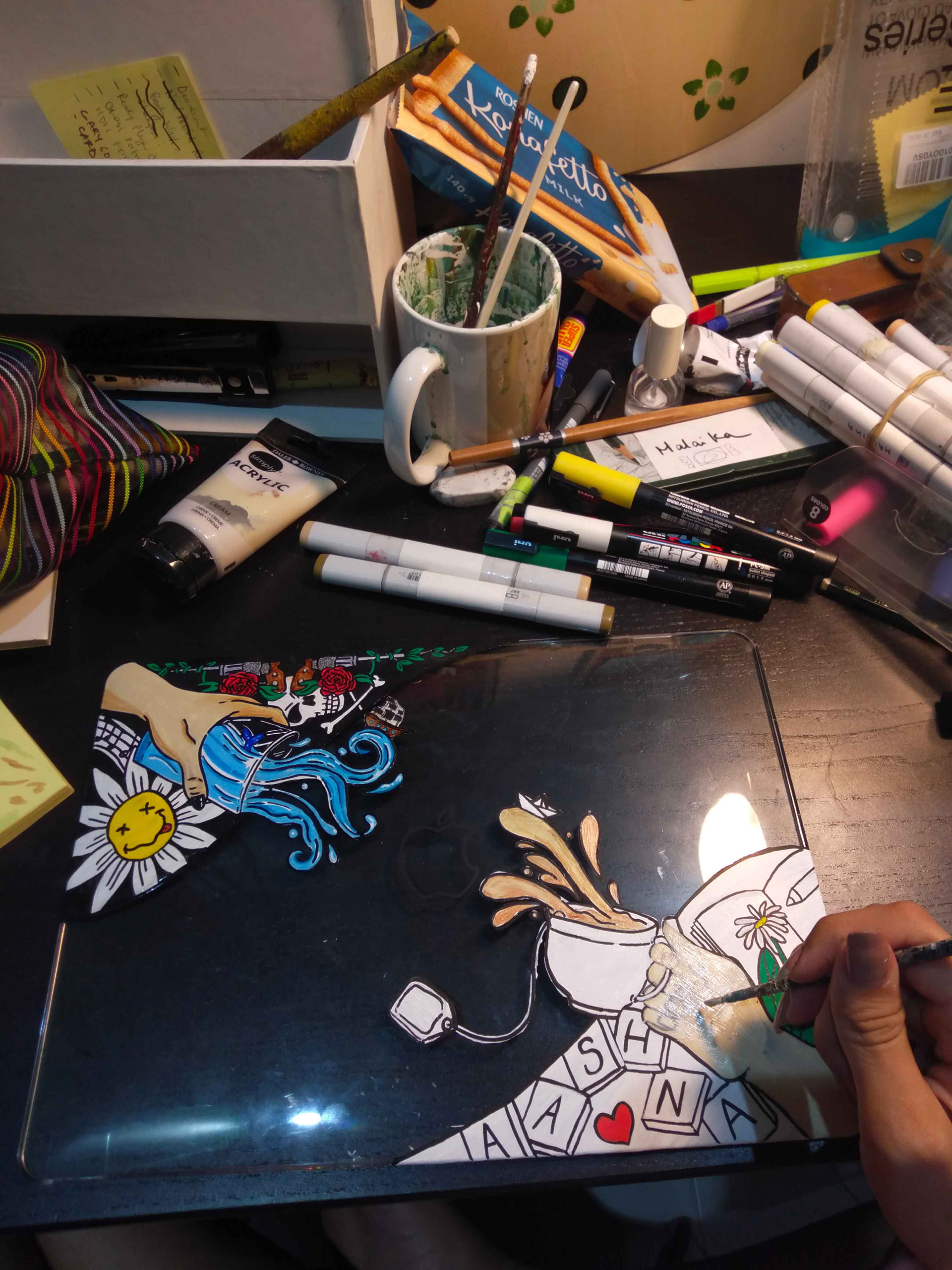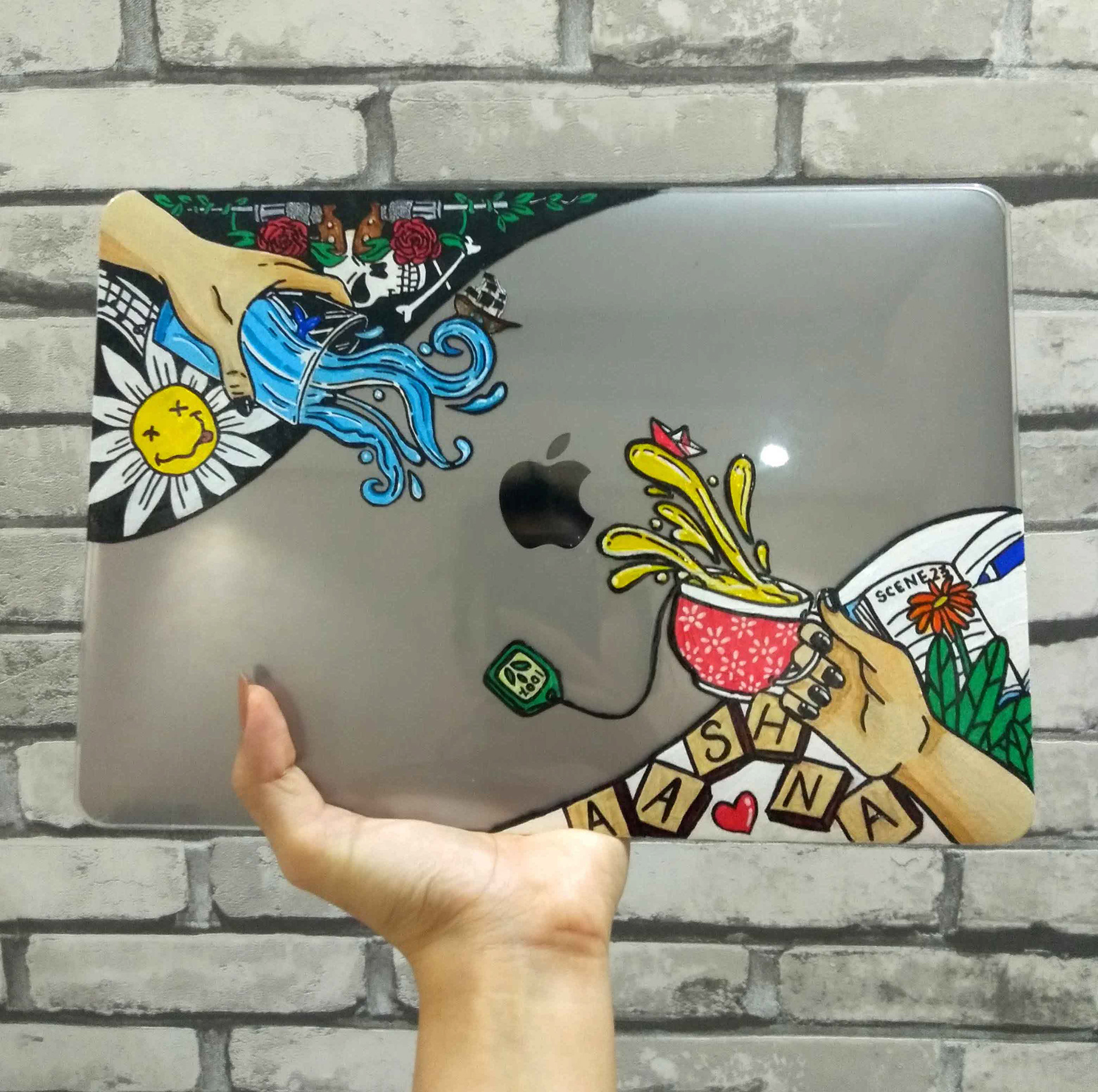 PROJECT 2
Freehand doodling on a laptop cover using Molotov paint markers and acrylic paint.