The image on the left is a watercolour painting, given to me by the client as inspiration for what she was looking for in the mural design. (Credit to artist Mikiko Noji/ @nojimikiko). On the right is a preliminary rough sketch I created using my iPad before working on the final.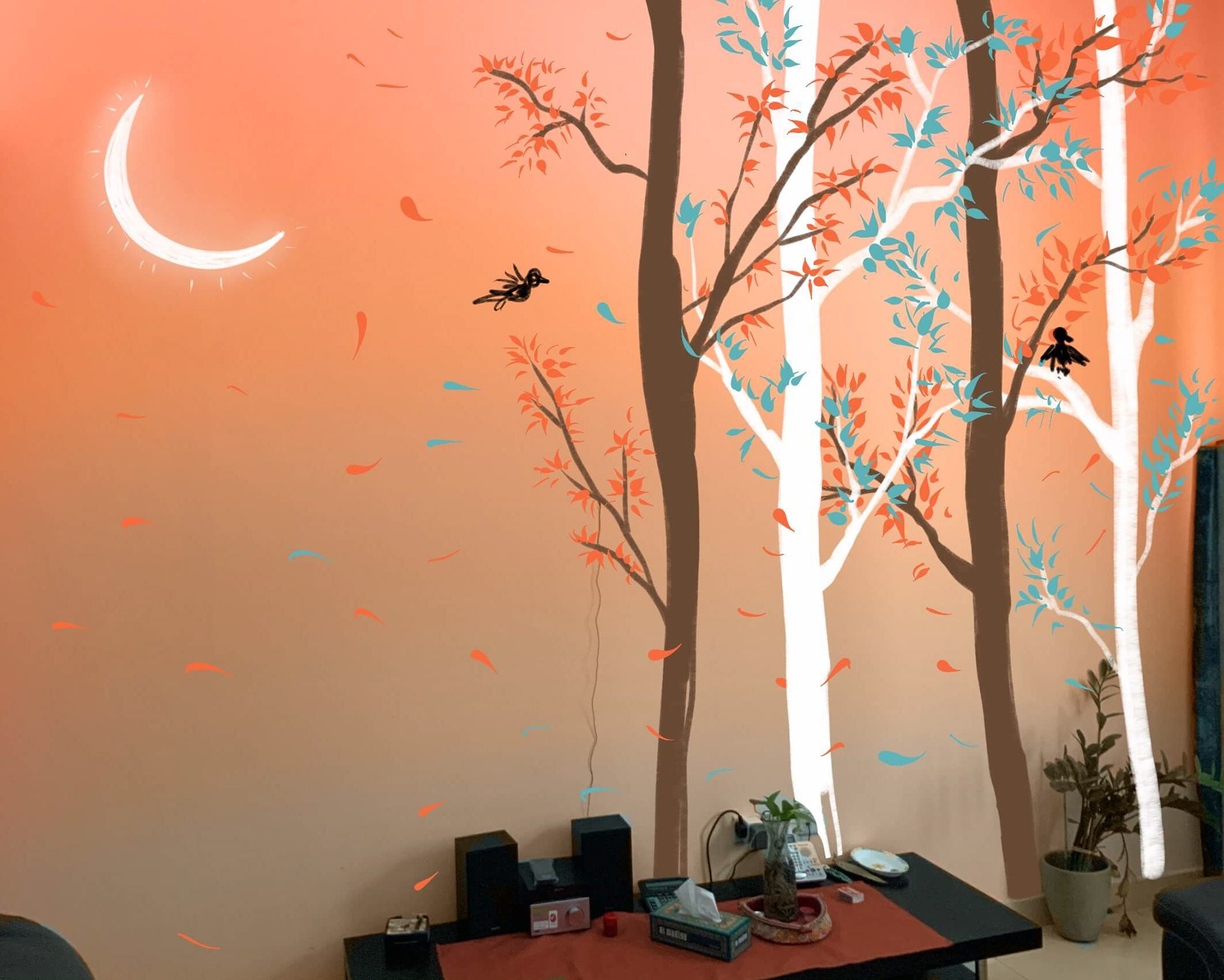 I started out by creating a background gradient with three different shades, blending it together using a paint roller and a sponge. Next, I sketched out the design using chalk and went about painting the trees in, adding details with rose-gold acrylic.  
This process was conducted over 4 days, roughly 12 hours in total.