Create superhero mascots for the two primary juices MyCurcumin and MyD. Convey information through comic storytelling in an educational manner. 
Preliminary sketches below.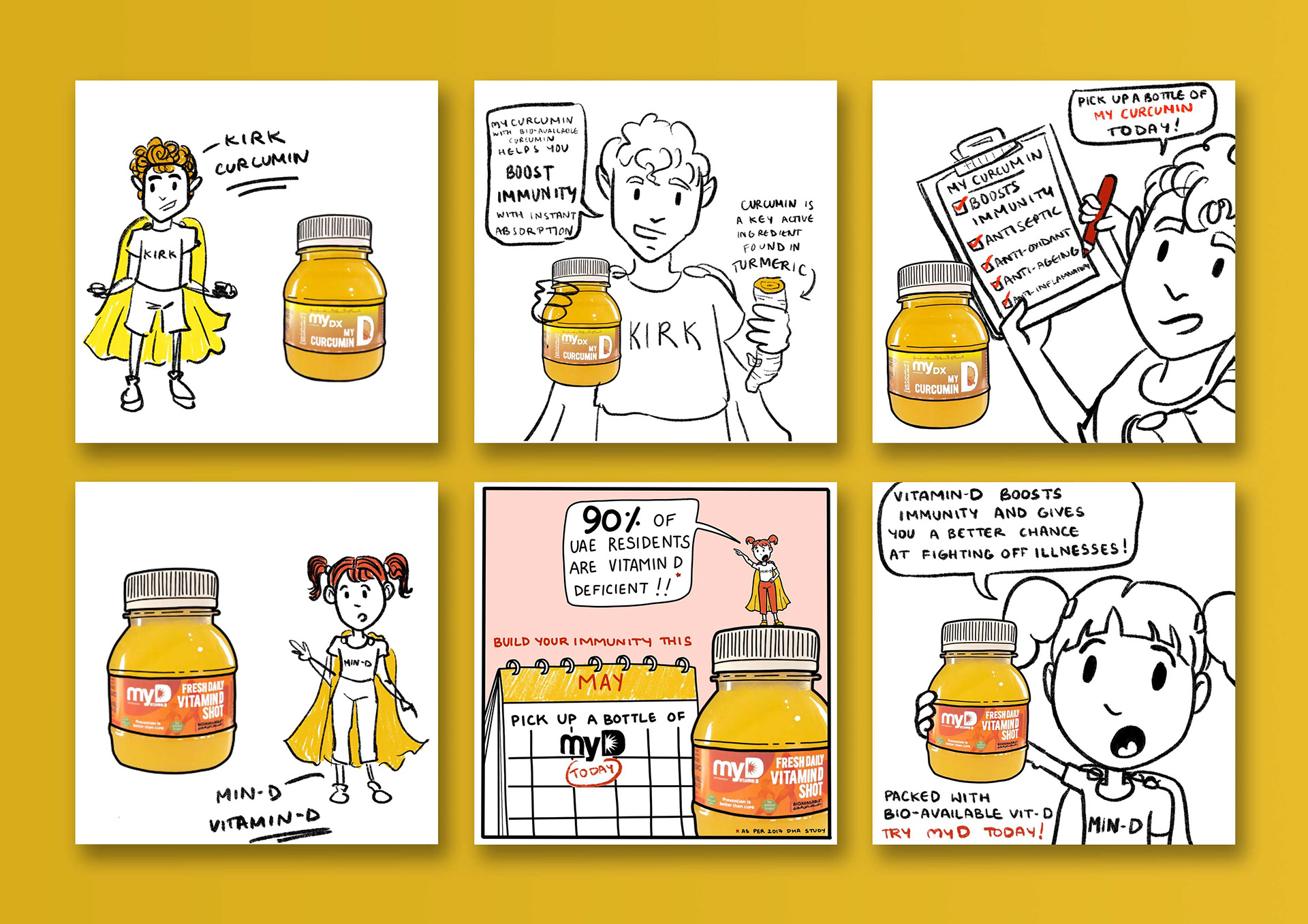 A family based narrative, using various members of a family to outline the benefits of the product. The idea was to build familiarity and appeal to the family unit as a health based drink.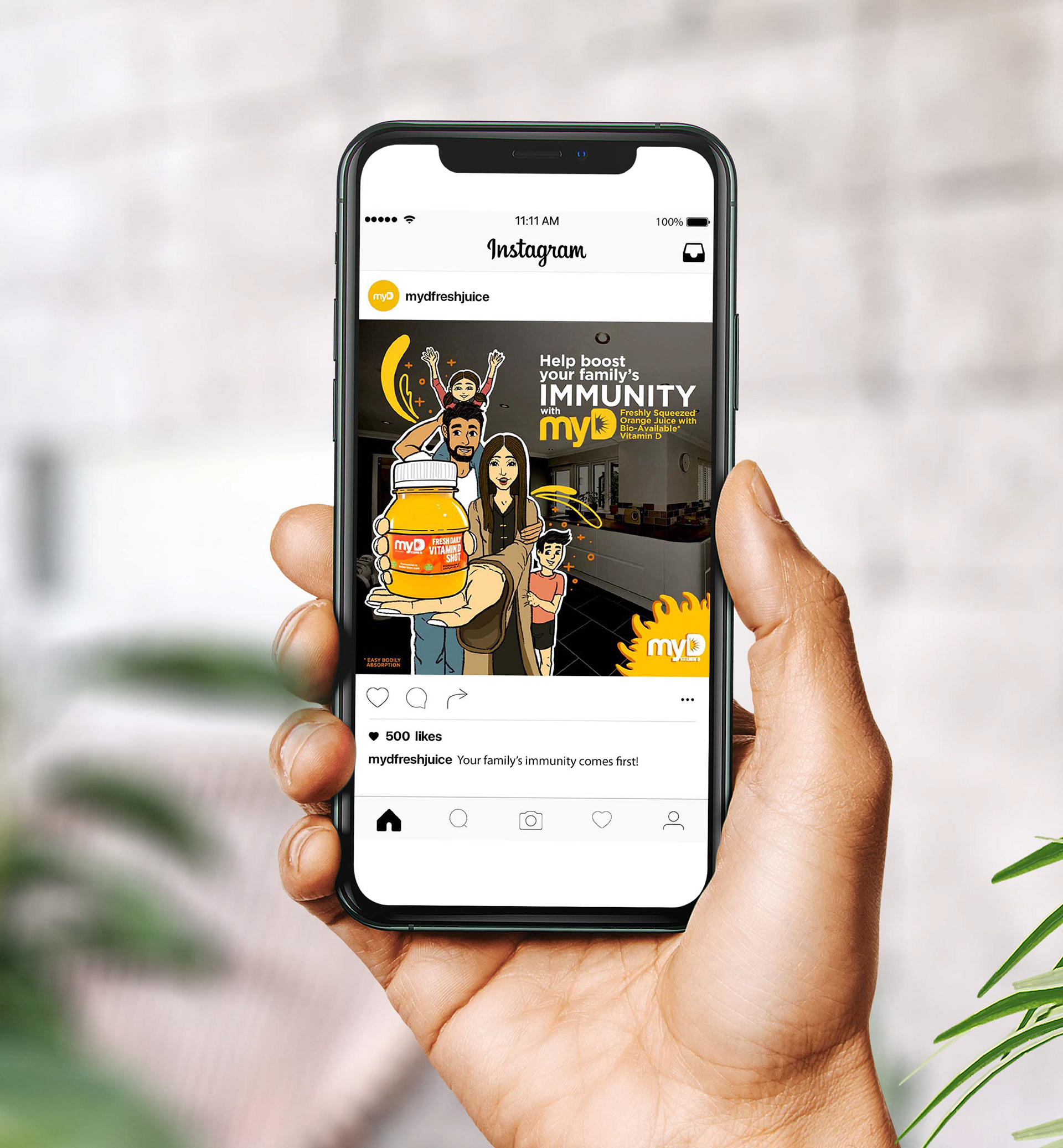 Focus primarily on the product, with minimal illustrative flourishes and get creative with the production design during the photoshoot.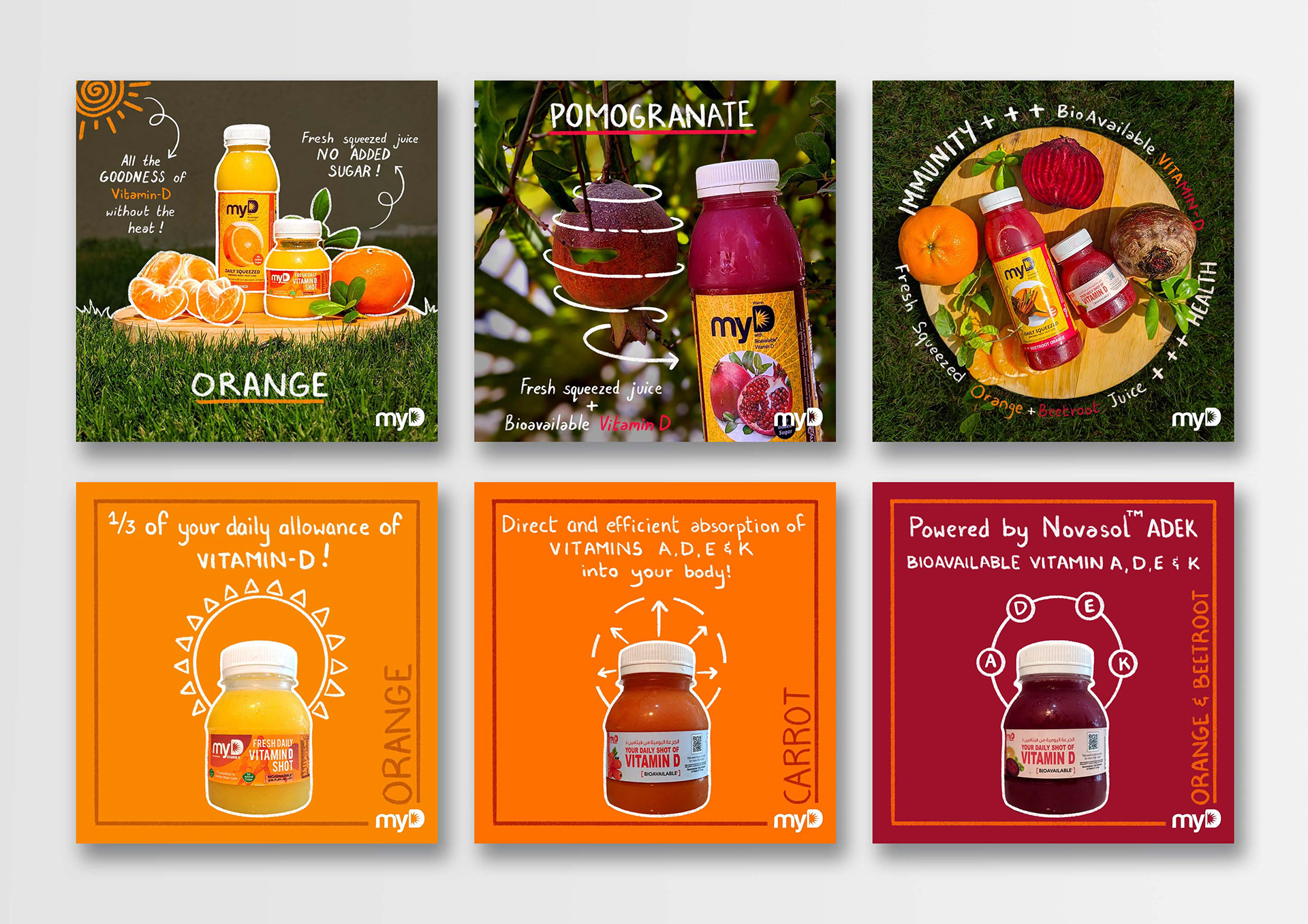 As a newer brand the client decided to go with option 3 and focus on the product. This project is ongoing.